Posted on 04/07/2013, in Meet The Brewer, with 0 Comments
Tell us a bit about your brewery.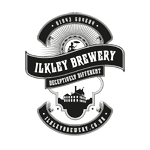 Ilkley Brewery was founded in 2009 with an aim be Deceptively Different: to combine traditional English brewing techniques with inspiration from across the world.
The brewers try to remain curious, constantly innovating and developing. The process from grain to glass is an exciting journey, and we want our passion to be tasted in every drop. The original Ilkley Brewery and Aerated Water Company was founded 140 years ago, utilising the local water, famed for its purity. We wanted to revive the proud brewer's tradition in the area.
How long have you been brewing for?
The first brew was in May 2009 and we just brewed our 720th Gyle/batch!
How did you get into brewing?
Did you homebrew? No prior experience before I set up in 2009. I went on a 3 day training course to learn the basics – everything from there has been about constant development, research into brewing techniques across the world and a lot of luck! I would like to think that now having brewed over 2 million litres of beer, it's now less luck and more experience!
Who/what inspired you to be a brewer?
I helped organise beer festivals and got to meet local microbrewers who were an inspiration because of their passion for real ale and their breweries. When the chance came along to set up my own brewery I jumped at the opportunity to move away from a desk job and do something creative. I have never looked back!
Where is your brewery based and what capacity do you currently have?
The original brewery was a small 8 BBL (Brewer's Barrels) plant in the centre of Ilkley on the edge of the Yorkshire Dales. As we started to win awards and loyal fans, we quickly outgrew the site and moved just down the road, but still in Ilkley, to a bigger site by the River Wharfe. Here we were able to expand and increased capacity to 20 BBL. Over the following 18 months, demand steadily grew and we invested in further expansion so we can now produce 120 BBL every single week. This equates to nearly 40,000 pints per week when at full tilt, which we almost always are!
Is there anything that you believe you do differently to other brewers?
There are ever increasing numbers of microbreweries in the UK and indeed in Yorkshire, which means that the pressure is on to maintain high standards, and we pride ourselves on creating distinctive and very drinkable ales. Appreciation that palates differ is also important, and so we have a wide range of different beer styles available. These days, the story behind a product is ever more important, and educating people about the joys of beer is a passion at the brewery, in particular beer and food matching.
What steps do you take when creating a new ale? How do you decide what to make?
We are inspired by the rich brewing heritage of the UK, as well as by styles from around the world. Being creative and developing new recipes is one of the things we enjoy most, and many beers are a collaborative effort in the team. Although of course there is a lot of science behind the art, brewing is in many ways like cooking: it's about learning and appreciating different flavour combinations.
What do you think attracts people to your beers?
If we've got it right, balance. Making hop-forward, tasty beers is one thing, but creating a beer that drinks easily all the way down the glass is the key. We don't expect people to buy our beer, we want them to try it, and then try it again, and again, and then tell their friends about it!
Do you create them for a specific market, or do you brew the kind of beers that you like?
The real ale market is showing phenomenal growth, and certainly the old stereotypes about ale only being drunk by a certain section of drinkers is no longer applicable. Younger drinkers and female drinkers are rapidly realising that there are so many styles of beers that can appeal to such a range of palates. As much as we enjoy drinking the beers we make, we want our beers to be enjoyed by as many people, as far and wide as possible. One thing we won't ever compromise on though is flavour.
Do you enjoy drinking your own beers?
Yes, and I am the biggest critic of our beers and always think there can be room for development and improvement.
Which of your beers is your favourite? Have you had any outright disappointments or disasters?
Mary Jane because great to drink but also my first award winning beer so I've got a soft spot for her. Thankfully very few disasters and nothing undrinkable.
Do you collaborate with other brewers, and if so what do you get from this?
We have created many collaborations over the last year, and are always looking to work with right people to create. We've worked with beer writers, homebrewer associations and people from every corner of the beer world. Ultimately, anything like that gets people talking about beer, and that can only be a good thing. As long as the beer is good (and that's our responsibility to ensure!) collaborations should widen our audience, as well as our horizons!
Which other brewers would you rate especially highly and why?
Red Willow have burst onto the scene recently, and other favourites include Tiny Rebel and Beavertown. Established brewers like Darkstar and Camden have done wonders for the industry, and you can always rely on their quality.
What are your top 3 favourite beers of all time, and why?
Thornbridge Jaipur – sets a benchmark for modern IPA's that I would love to emulate. Founders Breakfast Stout – just amazing and Chimay Red – you can't argue with that amount of brewing tradition!
What are your plans for the future?
Just to try and improve the beers we make (as I'm never happy) and create new and different beers that demonstrate our ever improving understanding of the brewers art. We recently installed a test brew kit, so that we can push the boundaries further, and there are plans for further expansion throughout the year.
How would you describe the brewing industry in the UK?
Still dominated by the big breweries and pubcos but improving. The craft beer market is gaining momentum all the time despite the heavy burden of taxation (thankfully slightly lower post budget). Ultimately it is an exciting industry to be part of. We're still very much a community, a 'Band of Brewers' if you will, and we regularly share knowledge, ingredients and logistical support, and of course the odd beer!
Where do you think the industry is going?
It's a busy marketplace with more breweries opening every week. That's great for the real ale drinker as huge range of fantastic beers available across the UK but could lead to some breweries not surviving as competition tightens up. The growth of the industry is of course a positive thing, but from a business perspective, we will have to see at what point the glass ceiling sits at. The Duty as it is in the country has a major impact on profits, and therefore sustainability. At the end of the day, those brewers who maintain quality should remain successful, whereas I see bleak times ahead for brewers who cut corners when it comes to their beer, and who are prepared to practically give it away in an attempt to be the most competitive pricewise – As I've said earlier, people have a much wider acceptance and appreciation of flavours and beer styles in general, and therefore much less accepting of bland, boring beer.
What is your personal view of CAMRA and SIBA?
Without these two organisations UK microbreweries would have a much tougher time setting up, brewing and selling their beers. The work CAMRA has done over the years undoubtedly saved the brewing industry from possible extinction, and without their efforts, we certainly wouldn't be here today. Any organisation that promotes beer has to be seen as a positive thing, because we need to show the wider population that our national drink is something to be proud of rather than pilloried and lumped in as part of 'binge culture' (but that's another story).
Do you have any news that you would like to share with us?
It is exciting times here in Ilkley at present. We have recently installed a Pilot test kit, allowing us a little more creativity to produce experimental beers, and develop new ideas. We have also invested in new kit to increase overall production by over 33%, which will be operational by October.
Do you have a website where people can find out more about your brewery?
To complement these advances, we have in fact just launched a brand new website, underlining our intention to be recognised as innovators and leaders. We felt that our website was out-dated and didn't truly reflect our approach to brewing and how we wanted to be portrayed. The Victoriana styling maintains a contemporary element, and we wanted the fact that we draw on our heritage but combine modern techniques and principals to the beer making process.