Posted on 18/04/2013, in Meet The Brewer, with 1 Comment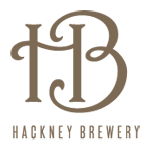 Tell us a bit about your brewery.
Hackney Brewery is a small micro based in Hackney, London. It was established in 2011 by Jon Swain, and myself, Peter Hills. Jon's in his late-20s and I'm in my mid-30s. We met nearly 10 years ago while working at The Eagle pub on Farringdon Road (the first gastropub according to folklore) and have worked on and off together since then.
How long have you been brewing for?
Our first commercial beers went out mid-2012.
How did you get into brewing? Did you homebrew?
Early memories of mine include helping my grandad homebrew, then later drinking his beer! Jon and I have been homebrewing together for a few years. It's good to homebrew. More people should homebrew.
Who/what inspired you to be a brewer?
While we were working at the Charles Lamb pub in Islington we had the opportunity to try a wide range of really good beers, cask, keg and bottle. Visits to local breweries kind of got our minds ticking and the timing seemed right to get into the industry. I'm a biologist by education and previously a chef by trade. I like the science side of things as well as the hands-on day-to-day work. Running the brewery always keeps me thinking.
Where is your brewery based and what capacity do you currently have?
We're based in Hackney, London. We have a 5.5bbl plant in a railway arch under the new East London Line. We brew between 3 and 6 times a week. We need more casks.
Is there anything that you believe you do differently to other brewers?
I think the fundamentals of brewing are the same whoever you are. Different brewers are driven by different objectives. Very roughly, ours is to produce well-balanced, interesting beers that you'd go back for again. Nothing too far in any one direction, but well-hopped, interesting malt-bases and drinkable styles. Also Jon dropped a pencil in the copper on a test brew once – I don't think many other brewers do that.
What steps do you take when creating a new ale? How do you decide what to make?
We tend to make beer styles that we enjoy. We've been limited by fermenter space until recently – just got a couple of new ones so look out for a bit more variety in the future. Loads of research, a bit of disagreement, eventual agreement, taste, adjust. Usually takes a couple of goes to get it right. Now we know our kit better it's getting easier to dial it in from the start.
What do you think attracts people to your beers?
I'd like to think it's all down to the quality of the beer but the reality is that there's a new-wave of beer drinkers. It feels like a natural progression from the interest people have shown in good-quality, locally-sourced food over the last ten years. We got really lucky when we started-up. A top branding agency, Egelnick and Webb, took us on as a 'love' project. The branding's really nice and there's a good deal of localism – you're in Hackney, drink Hackney Brewery beer.
Do you create them for a specific market, or do you brew the kind of beers that you like?
Our market is anyone who likes good beer. We tend to brew the beers that our friends liked when we were home-brewing. We know people like them!
Do you enjoy drinking your own beers?
If I see our beer in a pub I tend to try it and then buy something else. I really like our beer but if I'm drinking it I'm always thinking about how we can improve it, and if I'm down the pub I don't really want to be at work. There are loads of good brewers out there and if you try their beer you get new ideas.
Which of your beers is your favourite? Have you had any outright disappointments or disasters?
Different beers for different occasions. I currently really enjoy our American Pale Ale. We've brewed over a hundred commercial beers now and at the start had a couple of bad batches. Sent it to drain. Very upsetting, but if it's not good enough then learn and move on.
Do you collaborate with other brewers, and if so what do you get from this?
We tend not to just down to time constraints and fermenter space. We've made a couple of beers for the Signature Brew lads and helped mash in for the London Brewers Alliance collaboration but that's about it.
Which other brewers would you rate especially highly and why?
There are loads of good ones. Apart from all of the London Brewers Alliance, of course, I'm going to play it safe and say Darkstar, Thornbridge and I've always liked the beers Hawkshead make.
What are your top 3 favourite beers of all time, and why?
Darkstar Hophead – lovely
Thornbridge Chiron on keg – best strong, hoppy fizzy I've had
Windsor and Eton Conqueror – very very nice
What are your plans for the future?
I'd quite like a whole weekend off at some point. Seriously though, we're not planning on taking over the world. We'd like to steadily grow to the point where we can employ local staff, and keep the brewery running succesfully while making interesting and very drinkable beers.
How would you describe the brewing industry in the UK?
That's a big question. I think the kind of beers we're making are slowly on the up. There's more variety than ever and more interest than there has been for a long time.
Where do you think the industry is going?
With the proliferation of new breweries, at some point the market will eventually become saturated. Hopefully we'll still be about making great beer.
What is your personal view of CAMRA and SIBA?
CAMRA – brilliant, supportive, we'd never be here without them, we're members, they're slowly modernising
SIBA – we're members and sell beer to pubs we otherwise wouldn't be able to
Do you have any news that you would like to share with us?
Keep an eye out for new beers and maybe even a bit of keg/keykeg over the next year
Do you have a website where people can find out more about your brewery?
Our web address is www.hackneybrewery.co.uk. We update it as often as possible but when your retired mum and dad are telling you to add more content you know you could do better! Our twitter handle is @hackneybrewery – if you say something nice I tend to respond.